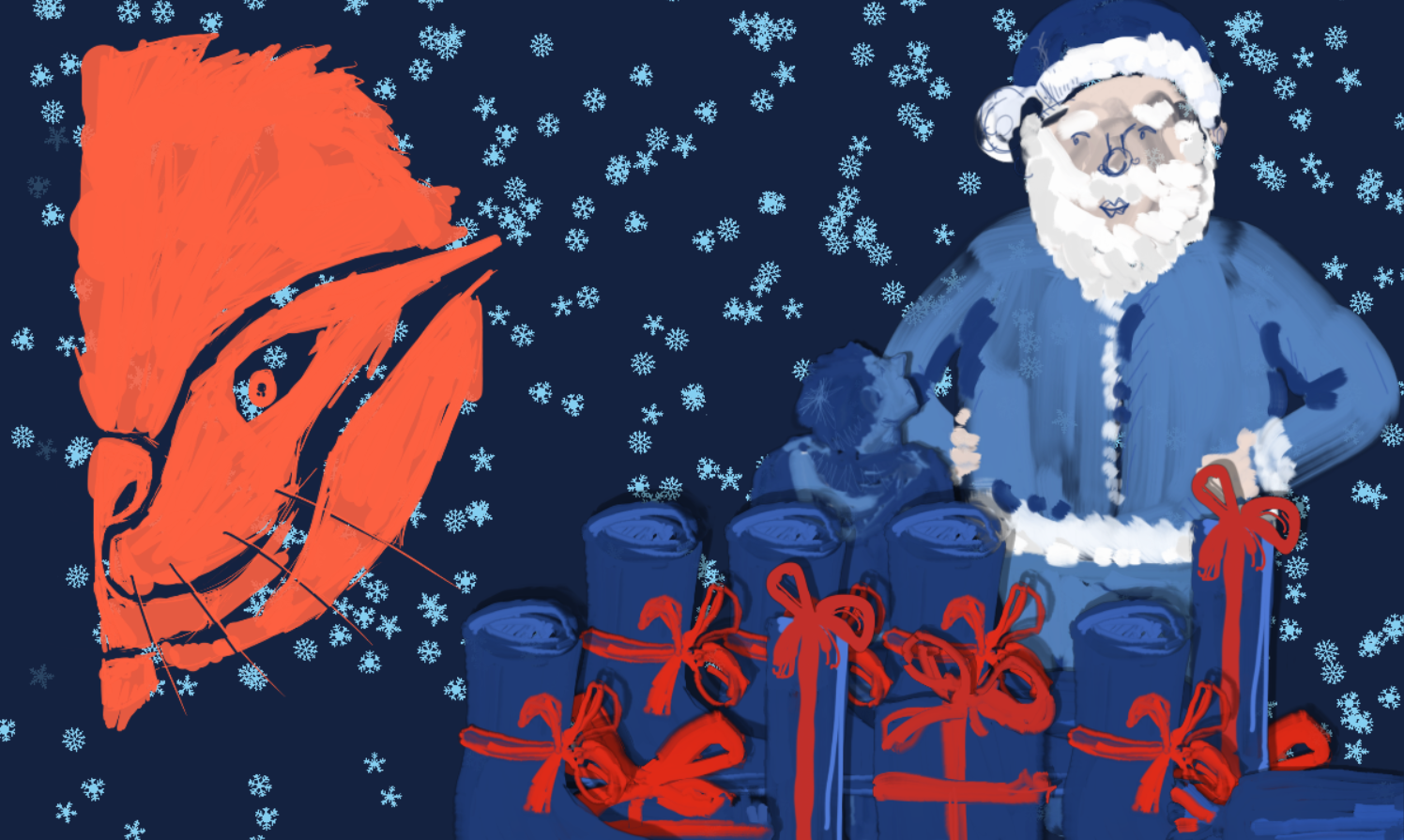 A Christmas Poem
This games language is German only since I updated it for friends and family. I am sorry for everyone who again took a look if this game has developed. 😊
Als der eindrucksvolle Weihnachtsmann plötzlich an der Pforte erscheint, hat der kleine Joseph ausgerechnet das Gedicht vergessen, das er doch hätte lernen sollen.
Aber ohne Gedicht gibt es auch keine Geschenke!
Hilf Jo dabei das Gedicht aufzusagen! Und wer weiß, vielleicht bekommst du ja sogar Geschenke?

Liebe Freunde, Bekannte, Familie in aller Welt,
Zum 1. Weihnachtsfeiertag ein kleines Geschenk für euch, an den guten Glauben vom Weihnachtsmenschen. 😉
Bitte legt euch nicht das originale Gedicht daneben - es geht einfach darum ein bisschen Spaß zu haben und zu grinsen.
Es gibt dabei immer wieder Antworten, die korrekt, interessant/schlau oder falsch sind. Ihr bekommt am Ende so viele Geschenke, wie korrekte minus falsche Antworten - aber mindestens eins: Socken.
Im übrigen könnt ihr euch das auch gerne selbst anschauen: wenn ihr im Spiel seid, einfach SHIFT+Q drücken und schon seht ihr den Entscheidungsbaum.
By the way, da das Spiel ca. 30MB groß ist, braucht es im Browser (besonders auf dem Handy) eine ganze Weile, um zu laden - ihr könnt deshalb auch gerne die direkte Ausführdatei bei "Downloads" runterladen.
Download
Comments
Log in with itch.io to leave a comment.
the graphics are great. the game is quite funny even though unfinished
Love the fact that you actually did voice acting for this & the part where the kid is stalling is hilarious.

Thanks! Because I am new in Godot I had to fight a lot with some basics. They took a lot of time ;)
What do you think about the art design?
I think the overall feeling we get from playing the game is joy and peacefulness. Mainly because of the background music, but the snow particles and cute art also contributes to all that. You should definitely develop on that somehow. Hahaha